Source SDK Base
Edit the source code of Half-Life 2 and other games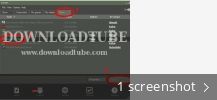 Report incorrect info
Description
Build maps and modifications for games created with Valve's Source engine. Access source code for the engine and multiple game entities. View models, arrange the order of facial animations and choreograph scenes, converts images into Valve Texture and Valve Material files, etc. Work with single-player and multiplayer modes.
There was a download of Source SDK Base 1.2 on the developer's website when we last checked. We cannot confirm if there is a free download of this software available. The software is categorized as Games. This free PC program deal with the following extension: ".vst".
According to the results of the Google Safe Browsing check, the developer's site is safe. Despite this, we recommend checking the downloaded files with any free antivirus software. The most popular versions among the program users are 1.2 and 1.0. This free software is a product of Valve. The program's installer files are generally known as Steam.exe or UCL.exe etc. The program is sometimes distributed under different names, such as "Source SDK Base 2007", "Source SDK Base - Orange Box", "Source SDK Base 2006".
From the developer:
Source SDK Base 2007 is a game/tool, shared between all owners of Valve Source games and locked to a particular engine branch, on which modders can base their projects.

Both singleplayer and multiplayer mods can use it.

The stock gamecode is a duplicate of Episode One's or Episode Two's, depending on which version (see below) you are using.
You may want to check out more software, such as R:BASE eXtreme 64, Bridge Base Online or Source Insight, which might be related to Source SDK Base.
---
Latest update:
Apps for Mac



Latest updates